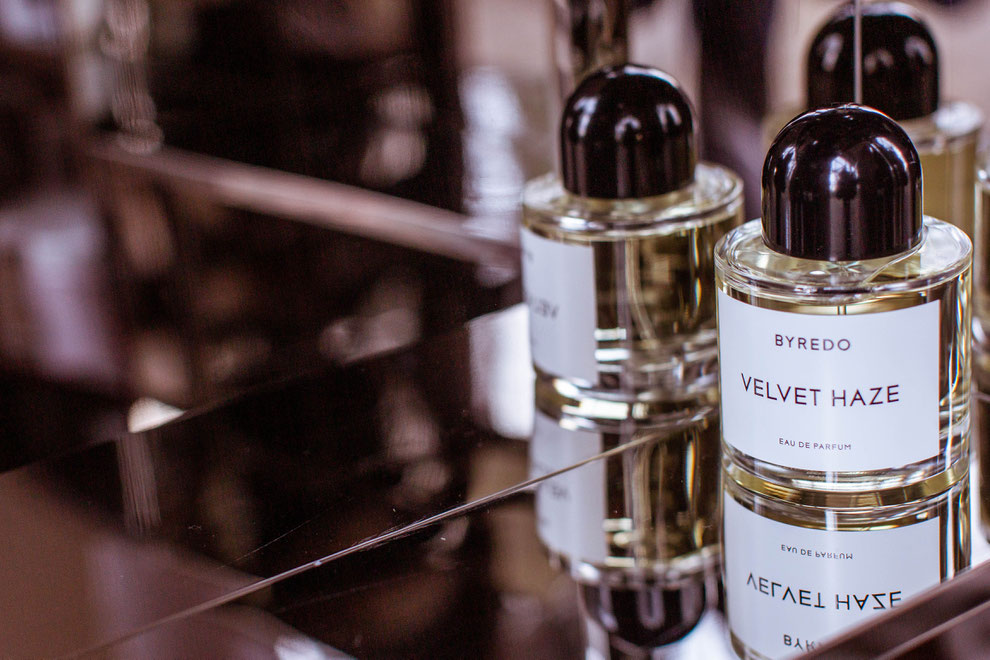 Of all our senses, the sense of smell is the most closely tied to our feelings and memories. Nothing has, indeed, the power to make people relive their past - however bitter(sweet) it may be - like a scent or a fragrance.
Perfumes are deeply intertwined with specific moments in our lives. As a consequence, people are able to retain approximately 35% of what they smell while they only memorize 10% of what they see or hear everyday.
A familiar and pleasant scent dispersed in the air may be enough for you to be attracted by its source and feel good on the long-term. This is why marketers now tend to focus on olfactory marketing.
Enhancing brand value and user experience
The Ritz Paris, place Vendôme was the first, in 1989, to try spreading perfume in the entrance and the hallways to please the customers.
They had chosen an ambergris-scented fragrance which was trendy at that time. Almost twenty years later, fashion brands such as Abercrombie Zadig & Voltaire or Maje have gone for very sophisticated systems to spread fragrances, which have nothing in common with the good old candles or vaporizers.
Nowadays, every brand should go for a scent logo (or olfactory logo) which is a custom scents to embody their unique characteristics. These scents are supposed to become strongly associated with the brands they belong to after repeated exposures.
It is all about driving customers to store : the idea is to use scent logos in every possible customer touchpoint so that it can become associated with the brand characteristics and values. As a result, this strategy may spur sales and help brands retain customers.
Bespoke and unique fragrances
Just like the Ritz Paris at the time, luxury hotels are still trying to stand out thanks to new unique olfactory experiences, working hand in hand with perfume, skincare and cosmetics houses such as the House of Guerlain.
Moreover, a bunch of hotels, spas and stores followed suit. As a consequence of this trend, brands can now make use of the services of olfactory designers such as Arthur Dupuy in France, which is specializing in the creation of scent logos.
Benefits and new tracks
Here are the main reasons why brands should go for their own "sweet smell of success" :
A custom scent logo appear to be a very effective advertising tool which can reach the hearts and purses of every customer.
In addition, it can enable the brand to target and reach new customers
A custom olfactory logo may ensure a pleasant and attractive user experience for the customers, whose brain associates the fragrance with sweet memories of the past.
Furthemore, it can retain customers and spur repeated sales.
A few years ago, the House of Guerlain made a big splash with Olfaplay, a digital platform created to share stories and memories about fragrances. The success of such a marketing ploy was unsurprisingly based on emotions and sensitivity.
More surprisingly, the scent logo scent trend tends to expand to places where smells are already overwhelming and not always delightful :
Hospitals : in order to mask unpleasant mentholated odours and metallic smells, hospitals and medical offices try to disperse essential oils and soothing scents to avoid anxiety and panic attacks.
Parking lots : In some hotels and shopping centres parking lots, neutral and fresh fragrances have replaced the burning rubber smells to soothe and please customers.
To sum up, scent marketing consists in attracting customers in a very subtle way while making them feel good right away.