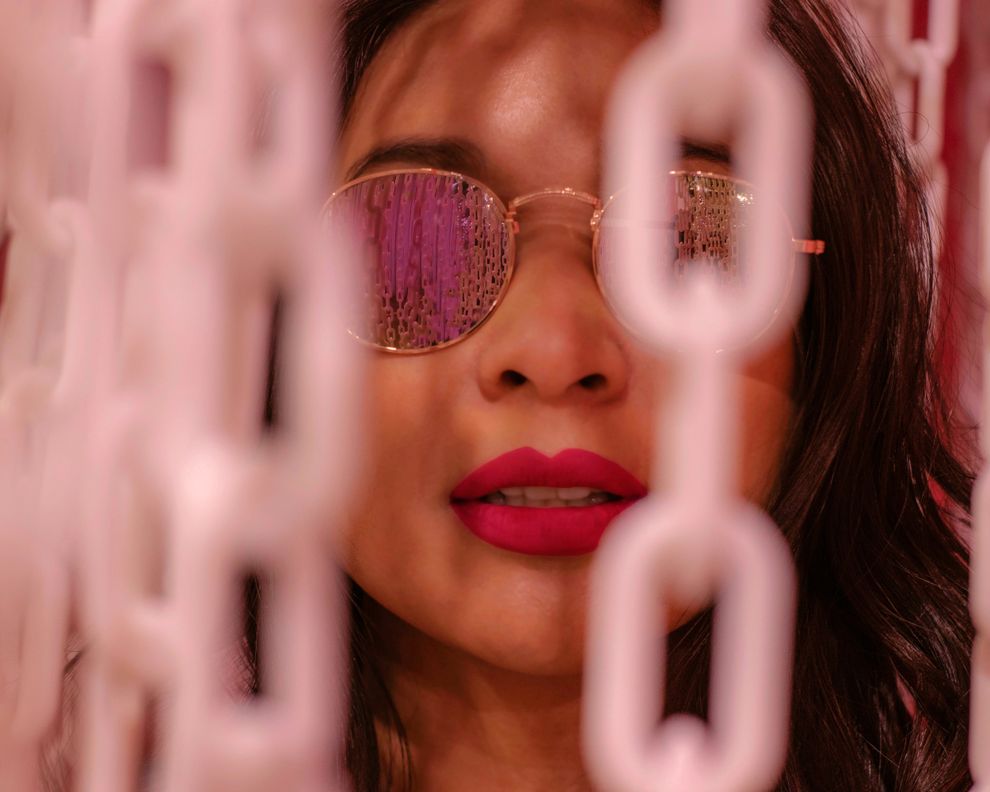 It just took a few years for social media - and especially Instagram - to disrupt the cosmetic market by giving their chance to new brands, new figureheads and new beauty trends.
That is a fact : Instagram has become the number one beauty salon of millennials and gen Z.
Bow down before the beauty queens of Instagram
Fenty Beauty (Rihanna), Huda Beauty (Huda Kattan), Kylie Cosmetics (Kylie Jenner) and KKW Cosmetics (Kim Kardashian) lately became the most essential makeup brands to own in your makeup bag.
But what do they have in common ?
These four brands were created less than five years ago and they mainly owe their success to the cult of their creator coupled with a thorough understanding of Instagram's codes and standards. Moreover, they target millennials and Gen Z : in other words, digital natives.
Another distinctive feature of this new generation of brands is that each of them preach inclusiveness by offering a wide range of foundation shades, suitable for every complexion, from the lightest to the darkest, just like professional makeup brands did before, unlike luxury and selective brands.
In order to understand the craze for this bunch of trendsetting brands, let's just focus on Rihanna and her remarkable rise to success - which is a perfect score.
It is thanks to her celebrity that she could build a strong partnership with Kendo/LVMH to create her brand.
The launching of Fenty Beauty in 2017 was a master stroke in the beauty world since the pre-release and the communication was almost entirely based on Instagram.
The makeup-artists : our new beauty gurus
Marketing and communication is mainly based on influence marketing and celebrity branding. This is why makeup brands turned professional makeup-artists into their own beauty gurus and spokespersons on Instagram.
This is how Peter Philipps (Dior), Lucia Pica (Chanel) or Violette (Estée Lauder) share their everyday life as makeup-artists on their page as well as little tricks and tips, their makeups, their inspirations but also new products and techniques.
Another way to communicate for luxury brands.
Let's dare to be bold
Instagram is undeniably considered as the birthplace of the latest makeup trends - for better or for worse. Influenceurs, makeup-artists and beautystas made it their own playground. Forget about political correctness and give a warm welcome to wavy brows, clownish contouring, and colourful faces.
Forget about red lips, nude skin and smokeys : the beauty-lovers dare to be bold and do not view makeup as a way to be beautiful, but to reveal their true self.
Let us introduce you Ismaya Ffrench, a young and daring makeup-artist who was recently named artistic director for Louboutin.
She studied arts at the prestigious Central St Martins University of Arts and her work is still heavily influenced by her love for quirky universes, eccentric characters, bold colors and striking details.
What is the future of beauty ? Who will be the beauty gurus of tomorrow ? Will Instagram still be the favorite beauty room of beautystas ?