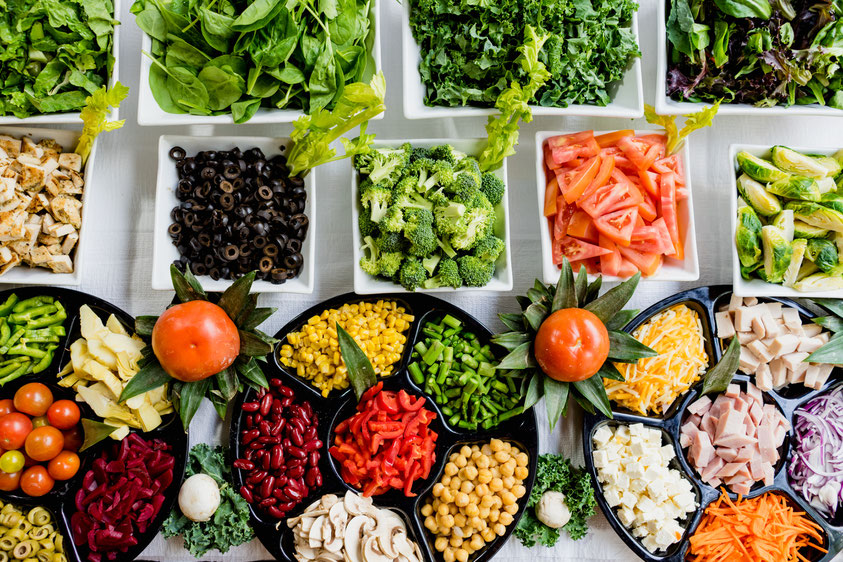 Some eat to live, others live to eat.
On the one hand, the hedonists, those who have seen everything, tasted everything, unfortunately did not like everything but loved devouring the latest vegan burger dripping with plant-based faux-cheese, greasy bubble waffles or mochis.
On the other hand, the healthy-gurus, the taco lovers, the curious ones, the gourmets, the sweet tooth, and a whole bunch of food lovers of all kinds seeking for new tastes and culinary surprises.
What food trends will define how they eat in 2020 ?
Fermented foods
Fermented foods are definitely in ! Whether it is kombucha, kefir or even raw vegetables, bacteria-based dishes and drinks are gaining in popularity and becoming the next big 2020's healthy trend.
Indeed, from the fermentation process can result a fresh and healthy consumable, ideal for your intestinal flora.
A bunch of vegan alternatives
As you may kow, soy is not the only alternative to meat protein. Actually, brands are gradually turning away from it to introduce new flavors on the market.
Seitan, mixtures of seeds, mung beans and other legumes will delight vegan and vegetarian consumers alike.
For fast-food lovers, a whole range of burgers, bagels and other delicacies is about to be democratized on the menus of big restaurants.
West Africa in the spotlight
Although varied and rich, African cuisine has never known the success it deserves, until now.
Nevermind : the trend is about to be reversed in 2020 thanks to the super-foods that make up West African dishes : peppers, ginger, peanuts, lemongrass, sorghum, teff or even tamarind.
Is the traditional mafe going to replace the typical pad thai or poke bowl you get delivered on sunday evenings ?
Local or nothing
According to an IPSOS study on food consumption in the world, french people are more than ever tending to make supermarkets ancient history in order to favor short circuits. Long live the "locavores" ! French people are indeed very attached to tradition.
This is why they are the first to claim the quality of local products, deemed healthier, which indicates a real need for proximity and authenticity in their relationship with food producers and farmers.
Their ultimate goal : eating healthier, more sustainable, fairer and more traceable.
Smart drugs / smart food
Nootropic foods or smart drugs need the need to improve your health, maximize your concentration and maintain your long-term memory.
Nootropics are natural or synthetic health supplements intended to boost the intellectual, physical and mental performance of consumers. Among them : ginkgo, caffeine, nicotine or even theanine…
No more sugar
That is not a myth, sugar has proven to be dangerous and addictive, especially for younger people. This is what consumers are gradually becoming aware of, now wishing to better control their diet.
If some consumers permanently eliminate white sugar from their diet to allow themselves only that naturally found in fruits, others are looking for less caloric alternatives such as agave syrup, rapadura, coconut, date syrup or sorghum.
In short, the food trends for 2020 will revolve around three mottos:
Have a better control your diet and boost your performance
Develop a taste for foreign cuisine
Keep an eye on product traceability while encouraging local production.