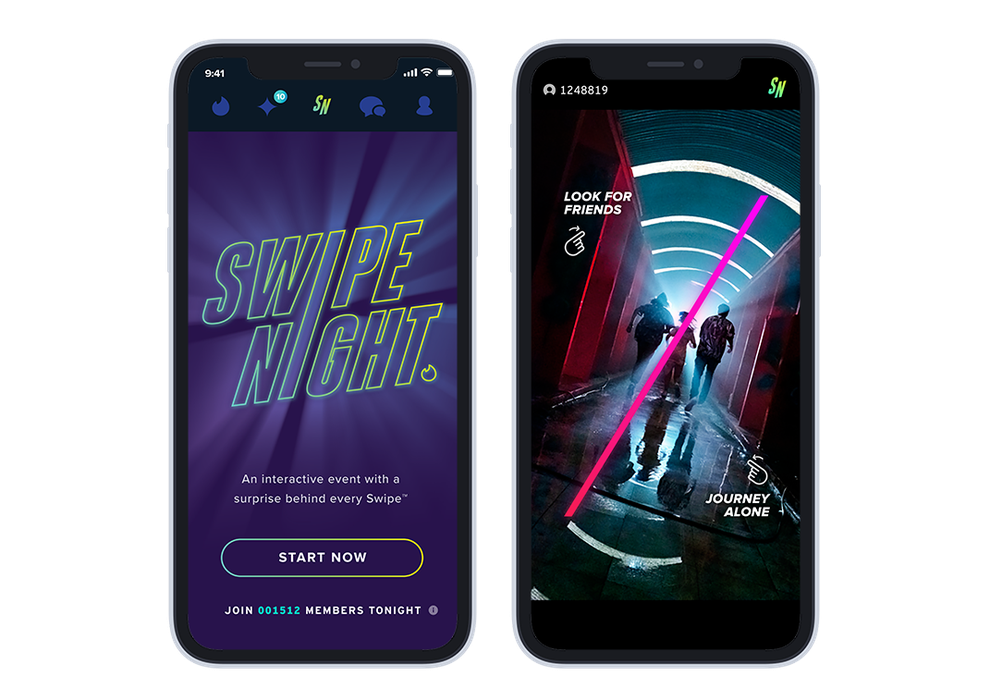 Spring 2020, the pandemic is raging around the world and containment measures, often very strict, force people to stay at home. No more outings, no more dates, no more discoveries.
Nevermind, Tinder still recorded the world biggest number of swipes - 3 million - on Sunday, March 29.
The app, which was already deep-rooted in the daily lives of the younger generations (Tinder users are now mostly 18-25 years old), was about to redesign their lockdown routine. Today, September 2020, the youngest are still as active on the app, having forged a real relationship with it. How to explain this success ?
Because it's just a game
Generation Z grew up with social networks and all the stimuli that they can cause. A notification, an attractive UI, or even a captivating sound universe : those under 25 have made these characteristics benchmarks when it comes to adopting a new application.
With its colorful universe and its gamification techniques, Tinder meets all the requirements of these young consumers, who are then drawn into the application and its many motivating factors.
Nothing is binding. Swiping has become a game like any other, carefree and without special consequences, besides causing possible encounters that one is not forced to honor.
Brand new uses
However, unlike its predecessor, Generation Y, Gen Z makes very extensive use of the application, going beyond the initial dating tool. For those under 25, Tinder has become a playground, with multiple interactions, debates and neo-relationships of all kinds.
And for good reason, the creators of Tinder wanted to transform what was originally a dating app into a real virtual place where our digital social life takes its course, a place where we can stroll, hang out, meet several people for serious discussions as for babbling.
This new way of considering the app is now in full swing, thanks to features such as face-to-face video or "the opening of borders" allowing to chat with users from all over the world (Tinder Passport) which met with great success during lockdown.
Failing to be able to conquer the physical space of the younger generations, Tinder is moving into their digital space, and this, even more since the pandemic has limited social relations.
Swipe night, a series made in Tinder
On September 12, Tinder unveiled a hybrid and ambitious object, at the border between the Netflix series and advertising : Swipe Night.
In order to create more engagement from its users, this interactive fiction aims to increase the number of matches. On the participatory model of a Bandersnatch, the user has the choice of swiping right or left to influence the story.
Designed for Gen Z, Swipe Night is a dystopian fiction in which users meet other people with whom they can potentially match. Once again, it was about capturing the attention of Zillennials by offering content that resonates with them. Collapsology and doomsday scenarios are indeed two major topics for young people.