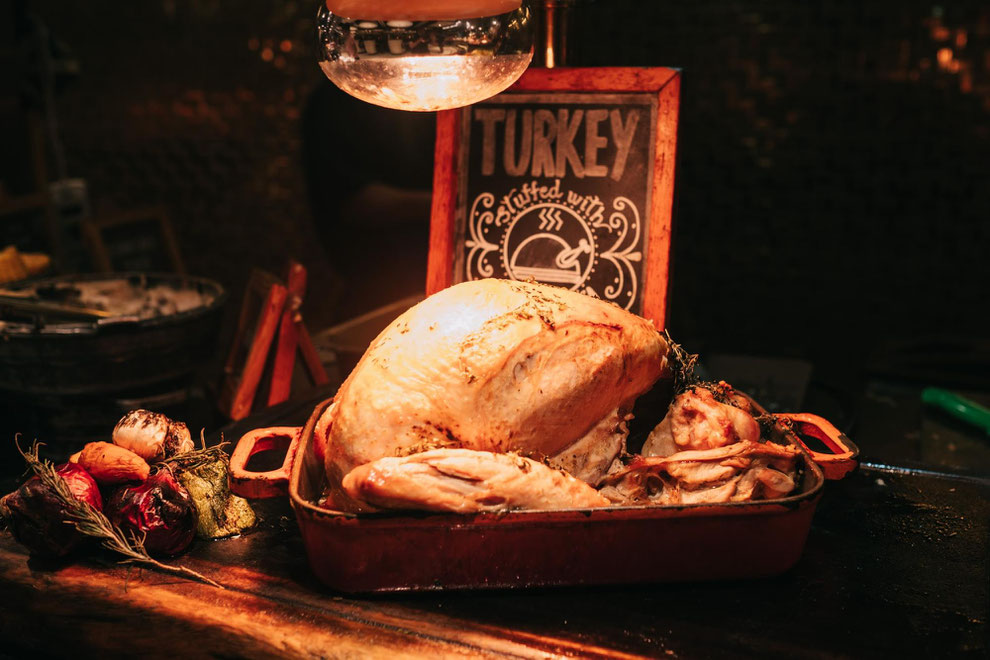 Thanksgiving is emblematic of the United States. Featured in many movies at the cinema and in all of our favorite US series, it is the perfect time for a warm family reunion in a delicate atmosphere of fall.
This year, Thanksgiving is the November 28th, and Americans will be able to devour the turkey and enjoy a moment with their family, just before Christmas and New Year's Eve.
Thanksgiving : what is it?
Thanksgiving, the most renowned American holiday, was first held in 1621 in Plymouth. It is a great family holiday celebrated every year on the 4th Thursday of November in the United States. This celebration first took place when the first English settlers ran out of food. Native people helped them by offering food and teaching them how to farm the land.
At the time of the first harvests, three days were dedicated to Thanksgiving. The Indians who had taught the settlers how to cultivate the land were invited to share a meal. Among the dishes offered were turkeys, unknown to the Europeans at the time.
The right recipe for a perfect Thanksgiving
To share a typical Thanksgiving at home, there are 3 ingredients to mix :
An ideal menu for Thanksgiving
It's the highlight of the show : turkey is the perfect dish to serve on this day. It is better stuffed and roasted in the oven. It can be served with mashed potatoes or sweet potatoes, cranberry sauce, stuffing, green beans, and finally, an apple, pecan, pumpkin or sweet potato pie.
The pumpkin is also perfect for the Thanksgiving celebration : it can be served with turkey as a side dish or as a dessert or pie.
A family celebration
Thanksgiving is an iconic holiday celebrated by millions of Americans. Every year, many Americans travel across the country to gather with their family and friends for a meal of grace. After the meal, it is usual to share some calm activities all together.
As far as decoration is concerned, autumn is in the spotlight. The colors of the season can be found on the table but also in the dishes. Pumpkins, leaves and branches will brighten up your Thanksgiving table. And since Americans never do anything by halves, don't hesitate to go all out !
Thanksgiving, the American way of life
The whole period around Thanksgiving is a time for charity : meals are served to the homeless across all the country. Turkeys are offered to underprivileged families and many masses are organized. The day after the traditional celebration is Black Friday, the big American sale.
Like the national holiday of July 4th, major events and parades are held throughout the country for Thanksgiving, especially in New York. Macy's, for example, offers a parade of several hours with floats and artists.
You're ready to celebrate the traditional Thanksgiving meal ! This American holiday no longer holds any secrets for you and you too will be able to enjoy the warmth of this family celebration !